Swipe to the left
The sleepiness and hibernation of winter has long passed...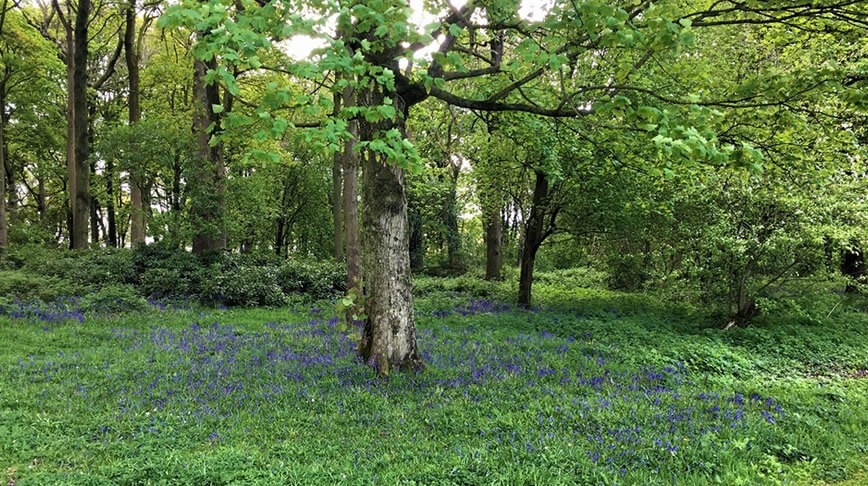 Carpet tile colours that remind us of our great outdoors...
As the nights' begin to stretch with more hours of daylight and hopefully plenty of rays of sunshine brightening up our evenings, it's great to see those warm colours when they adorn our skyline. We at Carpet Tiles Next Day also have a variety of colours available for immediate despatch within the carpet tiles UK marketplace, suitable for domestic and commercial settings.

It may be the season to check out what's happening outside, with gardening being a priority for some as the sleepiness and hibernation of the winter months has long passed and we look forward to those extended days and warmer temperatures. The distant hum of lawnmowers can be heard daily within our towns and villages. Whilst the peacefulness and tranquillity of our beautiful scenic areas are never far away - alive with bees and butterflies roaming freely in the meadows. Daily alarm clocks are set by the birds singing their dawn chorus in all its splendour.

Carpet tile colours such as Ultra Dark Green and Ultra Mid Blue remind us of our great outdoors, along with the earthy Clipper Brown. The Ultra Grey carpet tiles may make us think of our rock formations and pathways that lead us to our happy place.

With warmer weather on the horizon, the opportunity to explore more outdoors is a possibility – whether it be in the garden, or further afield. To see the vibrant colours of blooming flowers and listen to the rhythmic trickle of streams of which some provide the source and the start of the journey of our major rivers as they meander towards our shoreline. Nature is alive, with insects and animals enjoying the change in season. Trips are planned to these areas of outstanding natural beauty, and after returning home from an enjoyable day, although tired, you know that you've had a fabulous break.

After your adventures with lungs filled to capacity with fresh air, it may be the time to freshen up a room within a house or a business office with carpet tiles of which we stock many colours and are ready to be supplied to add that new look to your floor area. Free samples are available https://www.carpettilesnextday.co.uk/carpet-tile-samples-free. Whilst inside, with your new carpet tiles installed, maybe it's time to plan your next adventure.