Swipe to the left
Staycation is the Way to Go!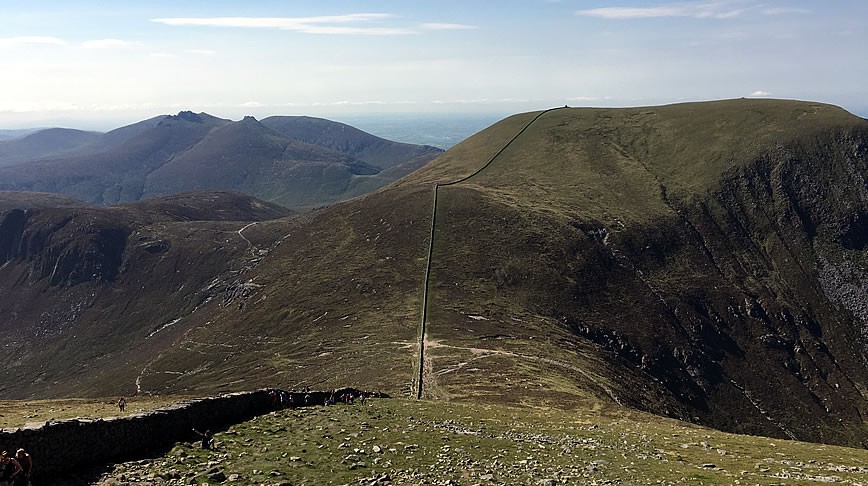 A holiday spent in one's home country...
A holiday spent in one's home country rather than abroad, or one spent at home and involving day trips to local attractions.
A word (actually the combination of two words, stay and vacation) mentioned frequently during the summer months this year whilst travelling further afield is restricted due to the Coronavirus Covid-19 pandemic.
Here at Carpet Tiles Next Day we continue to monitor the pandemic situation daily and keep our distance from each other whilst implementing good hygiene practises. We also look forward to trips home and abroad in the future, with safety in mind.
Currently trips to the Norfolk Broads, Cornwall, Lake District, Northumberland, Wales and the Scottish Highlands along with many others are popular destinations - or if within Ireland, a little dander along the Giant's Causeway. As long as you can make the most of where you are, it should always turn out favourable and you may even feel that from now on a staycation is the way to go (excuse the pun).
There has been fine weather at times, a perfect opportunity to explore locations closer to home, whilst trying to maintain an element of safety to others and ourselves. To get there, ideally a trip along quiet roads with music of our choice playing in the background is ideal.
Others have taken to the waterways on river boats, some to the scenic mountains and coastline that surrounds us.
An escape to the hills for a day, just you and your shadow – perfect bliss for some. A chance to gather calm thoughts whilst gently hiking along a deserted pathway off the beaten track under a clear blue sky. Surrounded in places by volcanic grey rock and fresh green pine trees, maybe even come across some wildlife, a stream or waterfall - plenty of hidden gems to be explored.

Others at home have had camping expeditions in their back garden, with the lighting of a fire-pit, accompanied by the toasting of marshmallows to brighten the evening sky.

We may also have taken the opportunity to do some Do-It-Yourself projects. Around the garden or indoors, there's always something that needs done.

Outside, a new patio, vegetable plots to sort and flowers to be planted, or rejuvenate an old Summer seat maybe on the agenda.

Whilst inside, activities as painting of the hallway, loft to be renovated, a room to redecorate, or even install new carpet tiles to convert a room into a home office to aid working from home, will keep one busy. Grey carpet tiles have been popular recently, Quartz Grey and Geneva Grey have been in demand and are stocked at Carpet Tiles Next Day. Particular colours can also be laid together to create a unique feature to your installation. Borders and pathways can also be used. If greys and reds are your colour combination, the Galleon Grey with some Admiral Red added, would warm your room as we approach the Autumn of this strange year. It may be an ideal opportunity to fit out these domestic areas and with more people working from home, perfect timing to schedule a fit-out at commercial locations too.

So as we continue through the year, if you venture on a local trip, wherever you are, whatever you're doing, stay safe.