Swipe to the left
A Guide For First Time Buyers Purchasing Carpet Tiles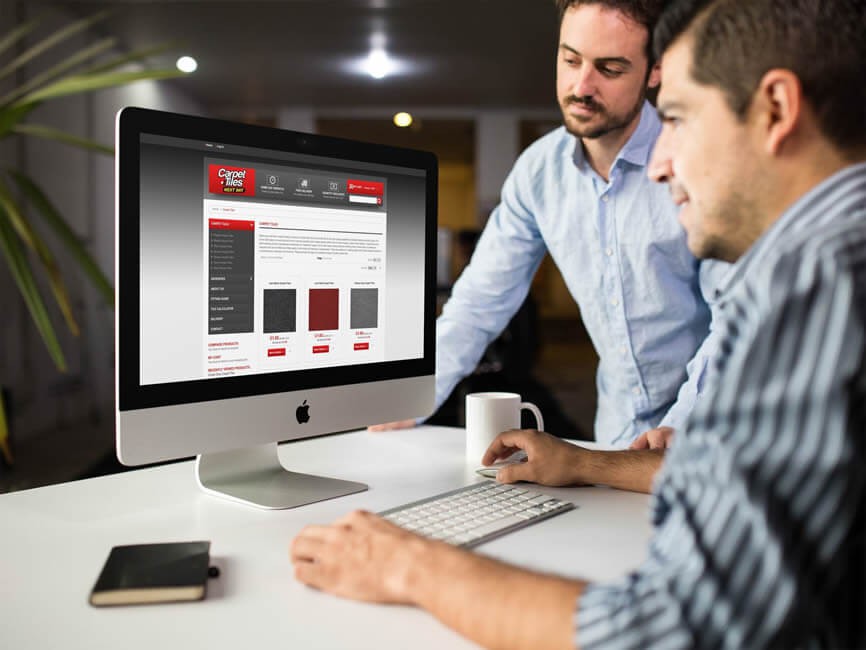 Buying Carpet Tiles Online
If you are accustomed to receiving good personal service, you are looking at the right place to purchase new flooring. Carpet Tiles Next Day supply carpet tiles for both domestic carpet tiles and commercial carpet tiles. We ship from our warehouse, to the destination of your choice. Whoever the customer, we strive to give a helpful and friendly service.

Firstly, we advise a thorough perusal of our website. Either work through all our complete carpet tile selection or concentrate on the colour of your choice. Note the offer of free samples, these can help you choose the tiles that are ideal for your situation, either the type and use of area to cover or your particular price point. Our samples are despatched by first class post allowing you to make your choice as soon as possible or in your own time. Receiving samples means that you will then have them in your hand, giving you the opportunity to compare different textures as well as colours and shading differences.

If you have difficulty calculating the number of tiles needed to cover the area, then our tile calculator would be your next port of call. We can even supply the adhesive or a fitting kit to save you having to shop around for the required tools for the job. These can both be found by selecting them from the top menu bar and can be added to your basket, just as with the carpet tiles.
Once you have selected your chosen tile, by adding the required number, it allows you to discover if sufficient stock is available. You may still remove these again if you change your mind, allowing you the time to make the right decision for you. Once you are happy with your order, now you can fill in your details, making sure that the delivery address is where you wish your tiles delivered to if different from the billing address. You must take into account that a signature will be required and there must be somebody there upon arrival to accept the order. We can however add notes or special instructions to most orders, ie. to leave with a neighbour or in a safe place. Just a quick telephone call to our office and this will be dealt with. Remember you have two choices of type of delivery, pick either the next day delivery or 2/3 day service depending on which is suitable for you.
When you are happy that all has been entered correctly, you can then move on to the secure payment gateway to enter your debit/credit card. This allows you to pay with peace of mind, knowing that your card details are safe, even we are not privy to your particulars.

Now you can sit back and await the delivery of your new carpet tiles. Your VAT invoice should be attached to the order confirmation sent to you via e-mail, ready for you to print out for your records if needed.

STILL NOT SURE?
If, however, this still sounds too complicated, do not despair. You can speak to us directly to make your purchase, we are just as happy to receive your order by telephone. We are able to take your payment using your card over the telephone.
Our contact number again is 01485 528993.
So why not give it a try, order your new flooring today from Carpet Tiles Next Day.