Swipe to the left
Carpet Tiles in Manchester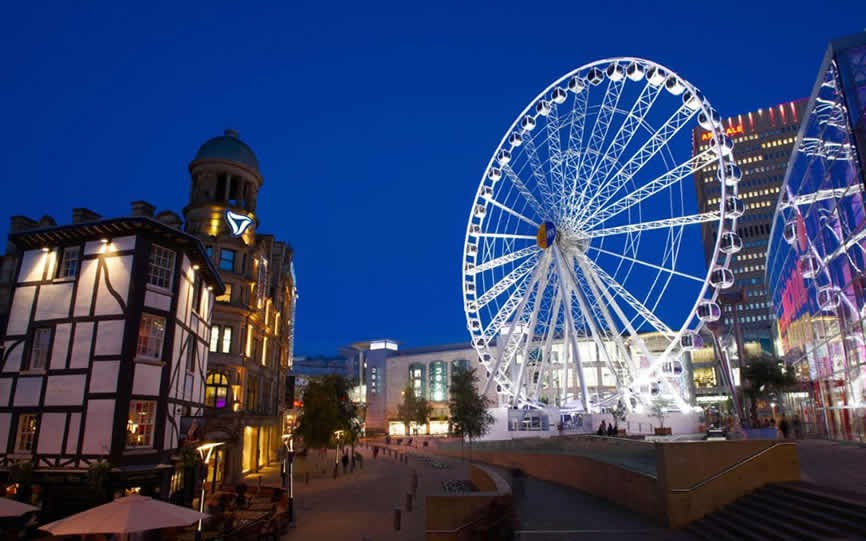 Help with Special Projects
We recently supplied carpet tiles to an interior design company based in Manchester who were working on a special project. They required 2,400 carpet tiles for a client at Trafford Park to revamp their offices, meeting room and boardroom. We were advised that walkways and designated areas needed to be highlighted using different colours to the main areas. We were able to supply them with three distinctive shades of grey carpet tiles and two complimentary blue carpet tiles which could be laid together. The work was swiftly completed and the customer was extremely pleased with the end result which has led to further areas being re-carpeted within the building.
In Manchester carpet tiles are widely used, being one of the UK's largest cities with a thriving business sector they are definitely the flooring of choice. We sell large volumes of all colours to businesses in and around the city and also to residential customers looking to reap the benefits which carpet tiles provide over other types of floor coverings. Once upon a time carpet tiles tended to be more commonly associated with commercial environments like offices, shops and retail outlets but that's not the case anymore. The carpet tile industry over the last few years has been transformed with manufacturers to re-sellers being much more pro-active than they used to be. Striped designer carpet tiles are currently very popular as are black carpet tiles and even domestic customers are happy using them in the home as unique floors can be created for an affordable price.
We have dealt with numerous hotels in Manchester, nightclubs, factories, engineering companies, car showrooms and landlords all of which were looking for competitively priced hard wearing tiles to cover their floors. Whether it's for a reception the busy corridors of a school or college then we try to provide customers with the benefit of our experience and are more than happy to help with questions about the right carpet tiles to use for specific areas.
Our warehouse is ideally situated on the edge of Norfolk making next day delivery to the central parts of the UK easy and hassle free. If you are in Manchester looking for carpet tiles and want a great deal then look no further as Carpet Tiles Next Day will make buying carpet tiles online a pleasure rather than a chore!