Swipe to the left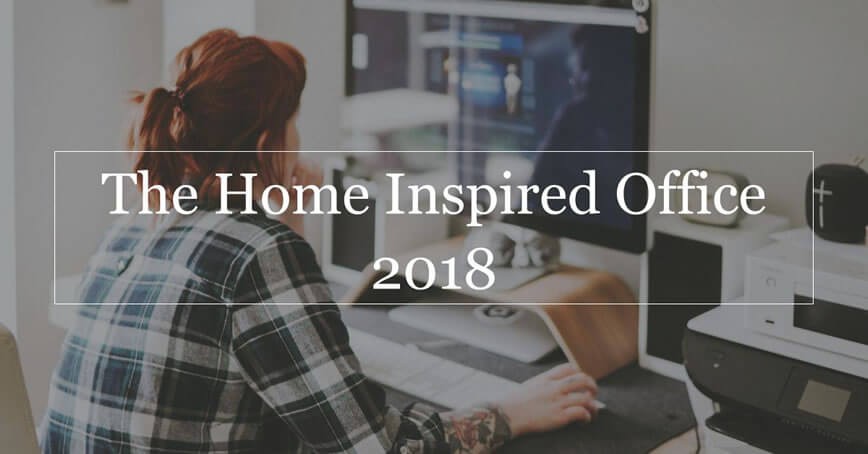 Home Inspired Office 2018
Here is a guest post from Flexiform, an office furniture design and manufacture company based in Yorkshire, about one of the biggest trends within the office interiors industry - the home inspired office.
One of the big trend predictions for office interiors 2018 is a home away from home set up, with companies investing in furniture which their employees would lust after for their own homes. The concept is basically to create an office design that feels homey for employees and infuse aspects of the home within the workplace.
This Home style concept is a sign that companies are listening to employees wants and needs, as well as figuring out ways to make their time at work comfortable and enjoyable. This trend comes as a response to more and more workers opting for a work from home arrangement and many businesses have responded by designing office interiors that feel like a home away from home.

Domestic Inspired Products
Work spaces are now featuring comfy chairs, plant installations and pendant hung industrial style lights, all of which can often be found in the domestic home, hotels or bars. Carpet tiles are designed to appear as rugs in certain areas of a work space to help create a commercial living room feel. Having seen this shift in commercial interiors, Flexiform have launched products that may bridge the commercial/ domestic gap. For instance, the credenza can be used as a statement piece within the room or as a TV stand.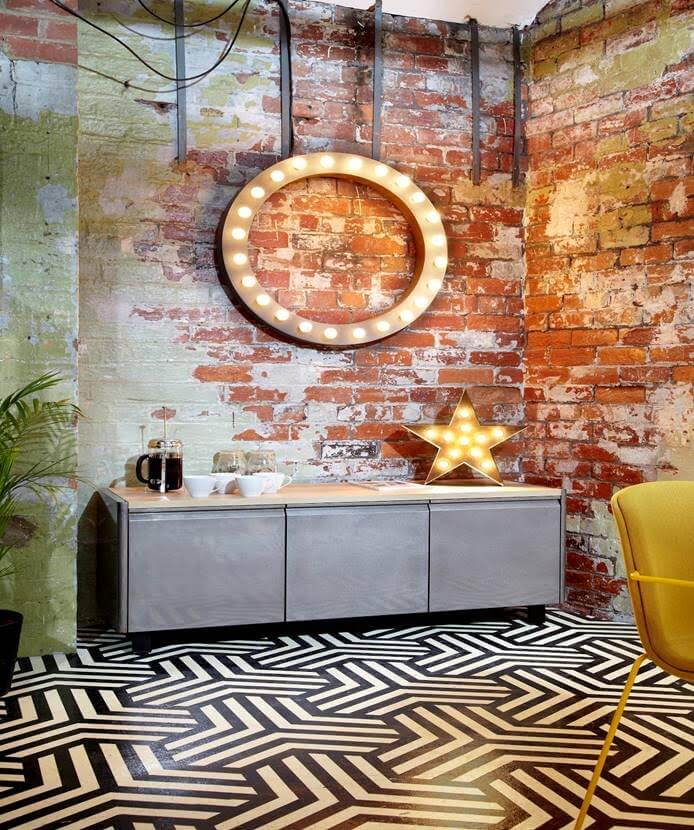 As more employees opt for work-from-home arrangements, businesses are responding by designing office spaces with a "home away from home" mentality, abandoning or reducing traditional office furniture, which as furniture designers and manufacturers is very exciting indeed. Last year we fully embraced this at Clerkenwell Design Week and created an adaption of our parq table - the play parq.
This has been designed with an easily flappable top to reveal one side as a Subbuteo football table, transforming break out spaces in the office. Products like the play parq are being designed to encourage workers to want to gladly spend extra time and feel comfortable in their work space as less pressure in working environments inspires creativity.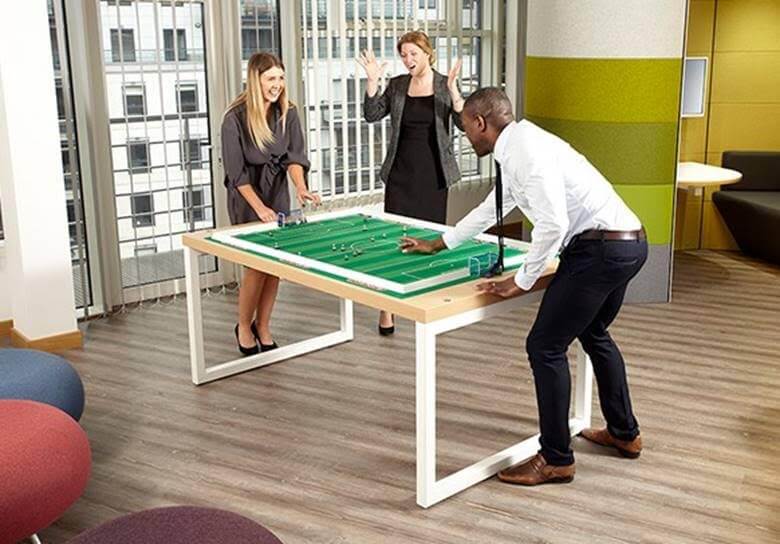 Adaptations of this trend have seen offices include sofas, large armchairs, relaxation rooms, games areas, collaboration pods, hanging chairs, bean bags and pods for collaborative and more productive and happier working.
The home inspired office trend stems from the ever changing workplace of today and the growing population of millennial within the workplace coupled with the changing attitudes towards comfort, the unconventional and hands on involvement, as well as the growing awareness on workplace wellness, makes for more exciting workplace interior designs.