Swipe to the left
How To Choose The Right Coloured Carpet Tiles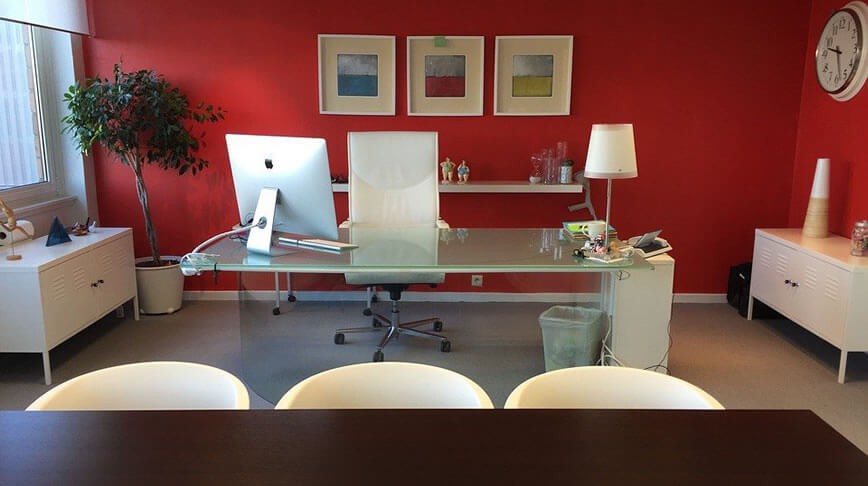 Colours Can Have A Big Impact
It may not be the number-one item on the agenda for your board meeting but carpet colours can have a big impact on output.

"Happy people sell" was the often-quoted mantra of Nev Wilshire, the larger-than-life boss in the BBC fly-on-the wall documentary series 'The Call Centre'. It has also been proven that the colour of the floor covering does have an affect on the mood of the workers.
It's not just in offices and other workplaces. The same psychological factors apply in our homes. Coloured carpet tiles need to be chosen with care. So how do you choose the right one for your office or home?


Red Carpet Tiles
I'm sure that you have heard the expression 'red rag to a bull'. Actually, that is a myth as cows are red/green colorblind and bulls are only angered by the movement of the matador's cape.
But red can portray passion and warmth as well as inducing aggression. All things in moderation, they say. Red carpet tiles are often used in amusement arcades and snooker halls. A chessboard type pattern with another colour can tone down the aggression. For instance, alternating red and grey creates a striking look and gives the illusion of extra space.
Green Carpet Tiles
When considering your office décor, green carpet tiles are said to be calming and restful. In fact, green is recommended for bedrooms and living rooms. However, be aware that an excessive area of green is said to make people lazy and depressed. Again, a mix of colours can tone down this effect.
Blue Carpet Tiles
Blue is a calming and soothing colour, like a clear sky or a placid sea. But the downside is that it can look cold. It may be fine in the heat of the summer but not so welcoming in the winter months. Navy blue carpet tiles are a great choice for a more professional look.
Neutral Colours
Beige, black, grey or brown coloured carpet tiles may be a better answer for a workplace where footfall is heavy. Dirt is less likely to show. Your bright coloured carpet tiles will look stunning when first fitted but they may quickly show signs of age once thousands of pairs of size 10s have trampled all over them.
One great advantage of carpet tiles is that if any are badly soiled or damaged in another way, they can be individually replaced using adhesive.
Other Things To Consider
Carpet and wall colour combinations are one obvious consideration. But how about a design based on your company colours? Although you may want to avoid your competitors' colours. For example I'd be surprised if the floor covering in a football club boardroom was the same colour as that of their closet rivals.
It you still can't decide, a reputable carpet tile company will not only offer advice but will also send free carpet tile samples to your home or office. You can then choose the right colour to suit your room and possibly prove the psychologists right!