Swipe to the left
Red Carpet Tiles for Snooker Halls and Amusement Arcade Flooring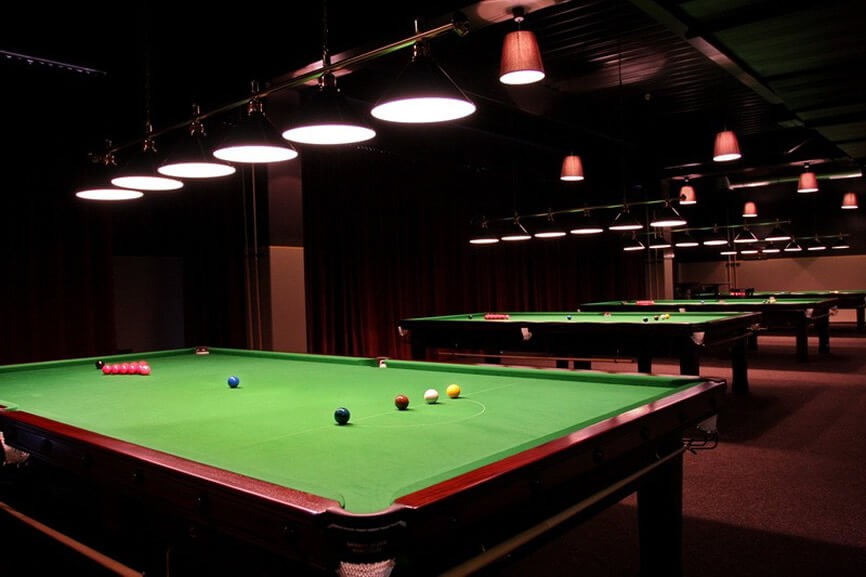 Cue up the Next Slot!
Red Carpet Tiles have always been a very popular choice for both snooker clubs and amusement arcades. Not only are they hard wearing but also provide a cost effective solution for covering large areas for a low price. If you are looking to refurbish or replace your existing floor then tiles are the answer! The way they can be laid without having to clear the whole floor can be a real advantage especially in a snooker club.
If you were using carpet on a roll then there would be no alternative but to remove the tables before re-carpeting. By using carpet tiles they can be individually laid around the snooker tables without the need for them to be moved saving you even more money. You can also lay them yourself so there is an extra saving to be made on fitting costs. We do however recommend you fixing the carpet tiles down with our special carpet tile tackifier adhesive ensuring the tiles stay in place even when reaching for the trickiest of shots!
We offer a good choice of Red Carpet Tiles and hold large stocks in most types. We also have access to other red tiles from the factory but these would obviously have to be ordered in and lead times would be increased compared to buying from stock held in our warehouse. Amusement Arcades and Leisure Centres often suffer from a continuous stream of pedestrian traffic walking across the floor. A good quality heavy duty tile will not only last a long time but can also be used with other colours to brighten up an otherwise dull space or laid checker board to create a unique design. Patterns can also be made on the floor, for example different coloured walkways can lead customers through particular sections or be used to mark out or highlight featured areas.
We have several options for delivery from parcels to pallets and can work together with customers to make sure goods get delivered safely and securely. We can also arrange for deliveries to be made on a certain day or for a call to be made in advance to notify customers of an E.T.A. If you have any special instructions then please make sure to advise us when placing your order to ensure this gets passed onto the transport company prior to your order leaving our warehouse.If you would like to see samples of our Red Carpet Tiles before purchasing then please see our carpet tile samples page where you can select the required colours. We send out via Royal Mail 1st Class post and are renowned for offering a fast professional service that's second to none. So whether you require samples or are placing an order then you can be sure to get a great deal on quality tiles all for an affordable price.